Welcome to Tilden Trophies.  This is the first and last place you need to look for all of your shooting awards.  We have been in the Shooting Trophy Business for over 2 decades and understand the unique needs of buying trophies for your shoot.
Our primary goal is to provide you with quality shooting awards that arrive on time and as ordered within the budgetary requirements of the customer.  We are not here to run up the bill and can assist in maximizing your budget to deliver the awards that are right for you and your shoot.  We don't charge art fees and die set up fees for most wholesale orders.
We are shooters just like you.  We know how hard it is to win your class or even a championship.  There is no bigger disappointment then winning an egg timer for great shooting, that is why we don't sell them.  We sell awards that shooters want to win.  So take a moment and view our products, but check back often as we are constantly updating this site with new products.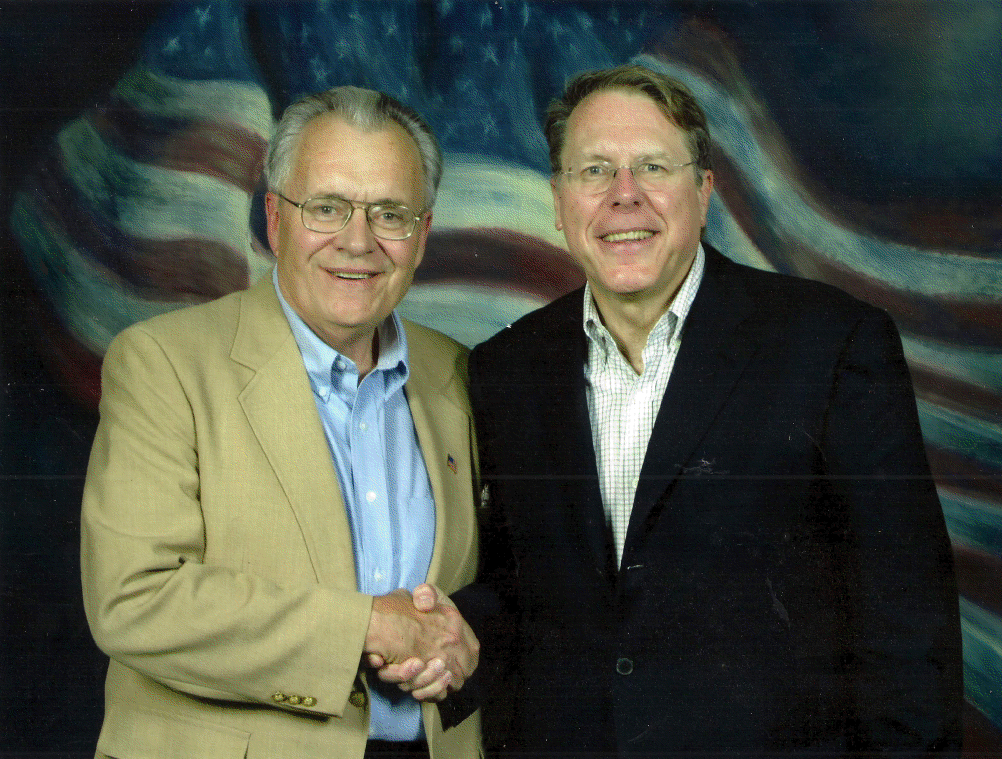 Tilden Trophies Owner and lifetime NRA member Jim Beasley 
      with National Rifle Association CEO Wayne LaPierre